Three examples of our bespoke web development
We naturally go online as a first port of call to find out information about a company, product range, service or cause. People are much more likely to visit a website to find out opening hours, research a holiday, book cinema tickets or investigate a business service. You only have about ten seconds to persuade a visitor to stay on your website. So it's important to make those seconds count with a website that represents your company and your brand brilliantly – and makes people want to take action.
At Preface Studios, we provide bespoke web development that helps businesses in and around Surrey stay ahead in a constantly evolving internet landscape. We've helped create and develop a range of websites for clients to ensure they have a beautifully designed and easy-to-navigate online platform.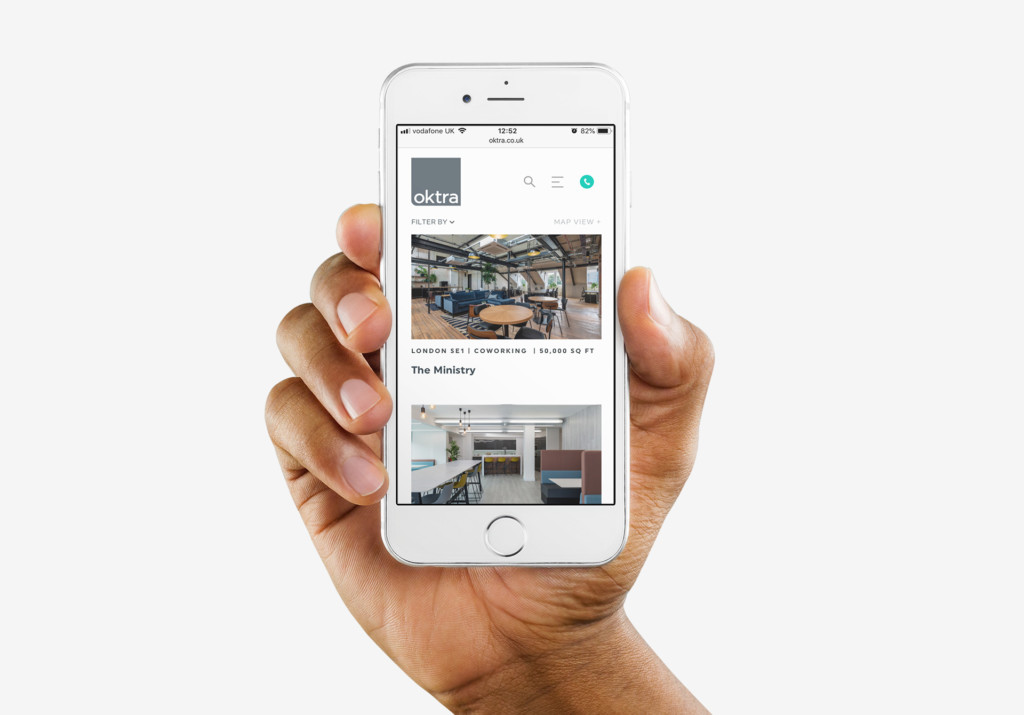 Here are some examples of our recent bespoke web development projects:
We completely revamped the website for office design and fit-out company, Oktra, which resulted in a 400% increase

enquiries. 

We transformed the online presence of furniture consultancy, Hunters Contracts, by creating a modern bespoke, mobile-friendly WordPress website. This supported the brand redesign, which reinvigorated the whole company.
For JAC Group, an office refurbishment and project management company, we redesigned the website to reflect an updated brand and support its evolution and growth.
We developed a bespoke WordPress website for registered charity, Spacelink Learning Foundation, with a modern look and feel, providing easier and clearer access to a wealth of information.
To discover how we can help you develop your business through your website and boost your digital presence, please get in touch with us.
If you'd like to find out more, here we outline our bespoke web development process.